I sure was when my mother and I headed to the Mets home opener. Unfortunately, it was freezing cold and drizzling. It was the beginning of April, though, so the game was more a symbolic unofficial start of summer anyway.
Citifield, the Mets' new(ish) stadium:
The Mets' homerun apple which comes out when a Met gets a homerun. Unfortunately, I did not get to see it once the game started.
The National Anthem:
The flag is held by service men and women.
And some action shots. To be honest, these were a lot harder to take than I imagined. In order to keep my shutter speed up high enough to avoid blur, I had to hike my ISO up to 1600 on some of these, and the game was at 1pm.
See the ball in the air in the next two shots?
Adding the next picture to
Sweet Shot Tuesdays
and
The Happiness Project
since going to baseball games makes me happy.
David Wright scores!
But sadly, the Mets lost. : (
I am submitting the above to
Pulling My Mask's Off Photography Challenge
: Simplicity.
But I still love them.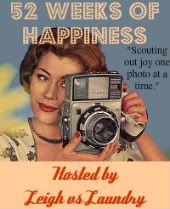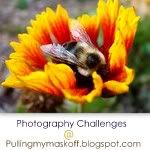 "